Myth of Empires global season server will be available at 16:00 April 14 GMT. Season servers will be separated from the current servers, a higher growth rate, and a new season scoring system will apply for both old and new players. Fight with your guild and build your own empire in this brand new mode!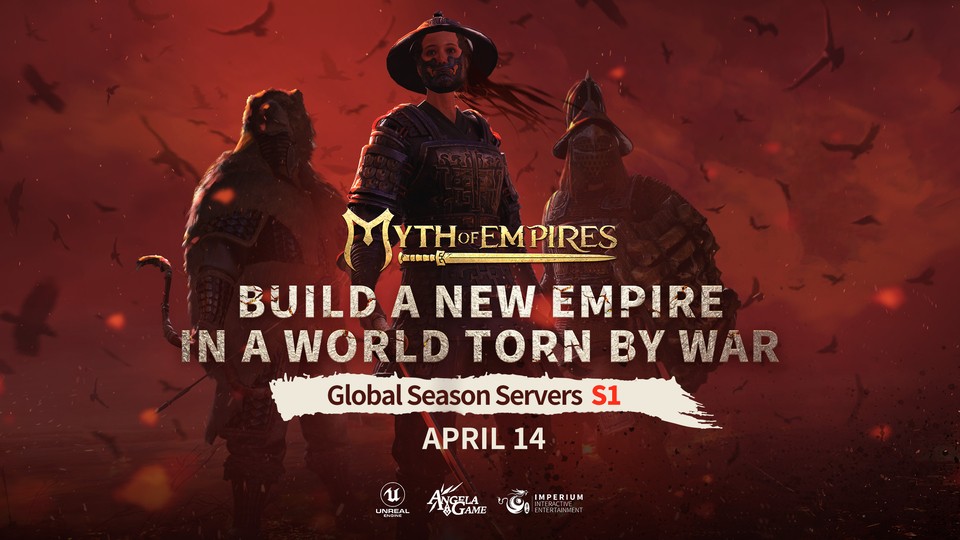 3 New prefectures and 16 counties, Higher growth rate
The first batch of the season servers will have 3 new prefectures and 16 counties (8 Asia servers, 4 NA servers, and 4 EU servers). These servers will have independent markets which are not connected to other official servers. We will open other new season servers depending on the situation. In addition, the season server will have higher multipliers, including XP, proficiency, collection efficiency, production multipliers, and more (the multipliers will be 3~10 times, and this will gradually increase with the days that season servers have started).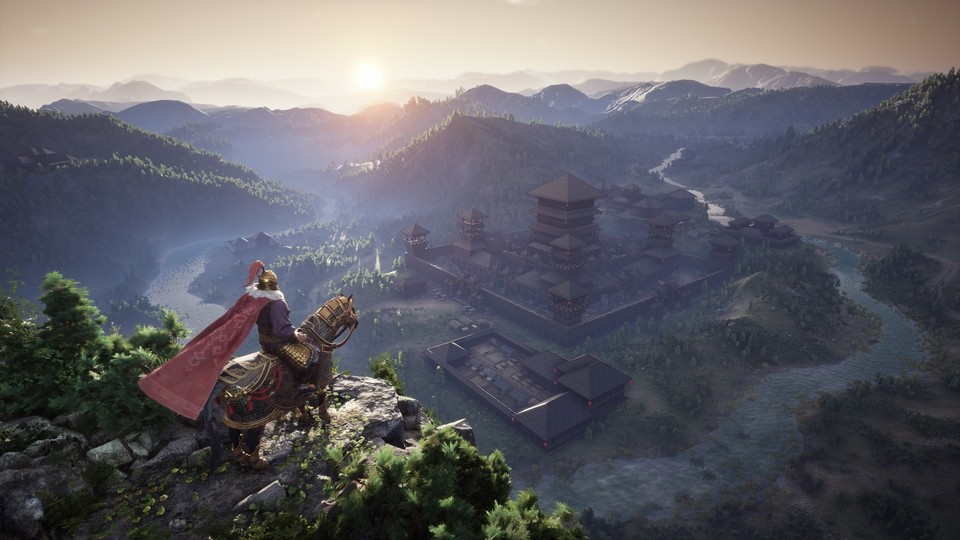 Season server scoring system
The winner of the season server will be decided by a new scoring system. All guild members and alliances will be rewarded after the season is over. During the season, each guild member's arts, proficiency, honor, achievement, and the number of their guild's magistrates, prefects, and inspectors will affect the final season score. It's worth noting that the maximum guild member is 30, and only 3 guilds per alliance.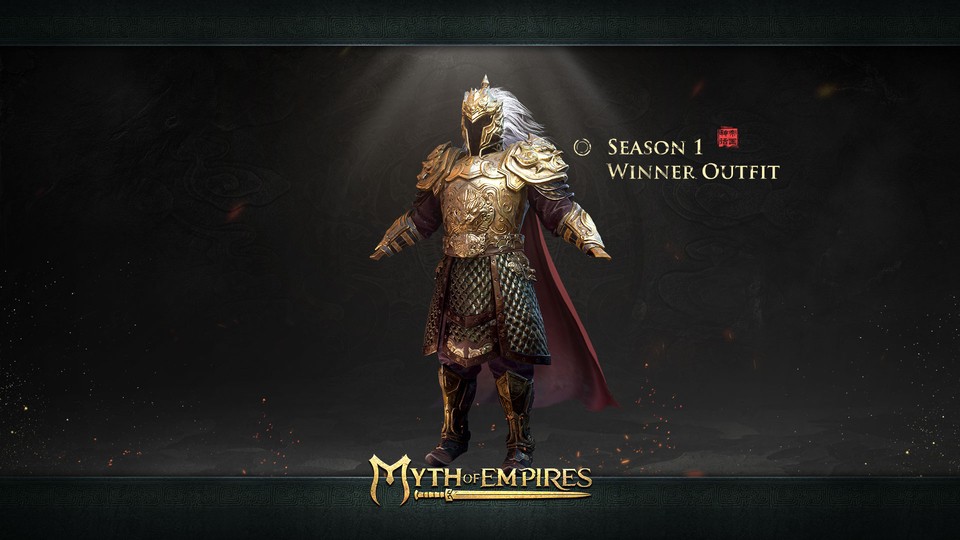 Rewards for both Season servers and official servers
After the season is over, all members of the top 3 guilds/alliance will be rewarded with the exclusive season outfit. Other guilds/alliances will have different rewards when they reach certain scores. In addition, the score you achieved in the previous season can be used in the next season to exchange rare items. Playing on season servers can also gain merits, which can be used in official servers to exchange various items, skins, and outfits.
Two weeks special discount, only 20.99USD
From 07:00 April 15 GMT, Myth of Empires will start a two weeks special discount. 20.99USD for a single copy of the game and 56.68USD for 3 copies of the game!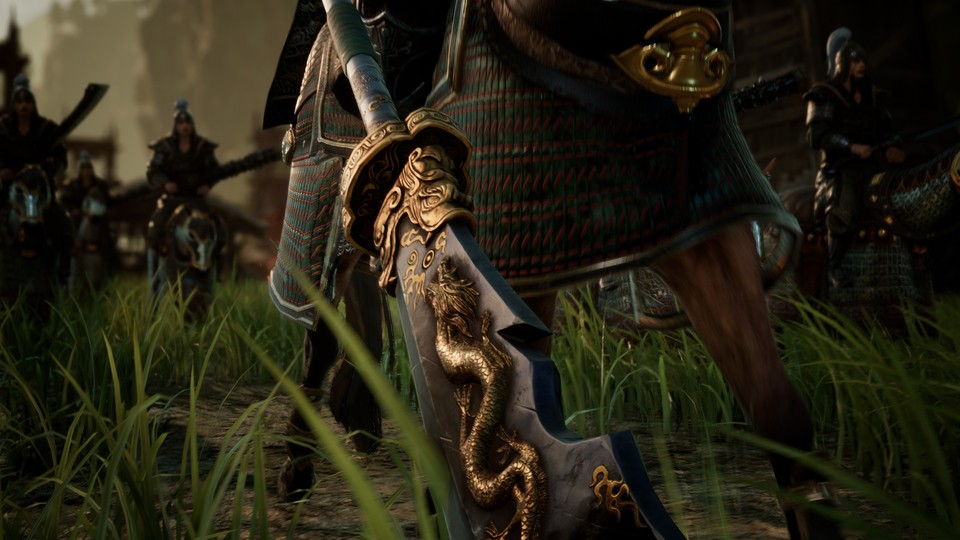 More new content is coming
Brand new siege weapon Mono-shaft Chariot, easier to build and operate. Its smaller size will make it more agile on the battlefield. New furniture including a bookshelf, antique display shelf, lamps, screens, etc., will be updated during the season server event. Besides these, a new in-game store system will be implemented, it will offer skins, outfits, emotes, new 'admiral outfit', and new finishing moves. All of these are very much to look forward to.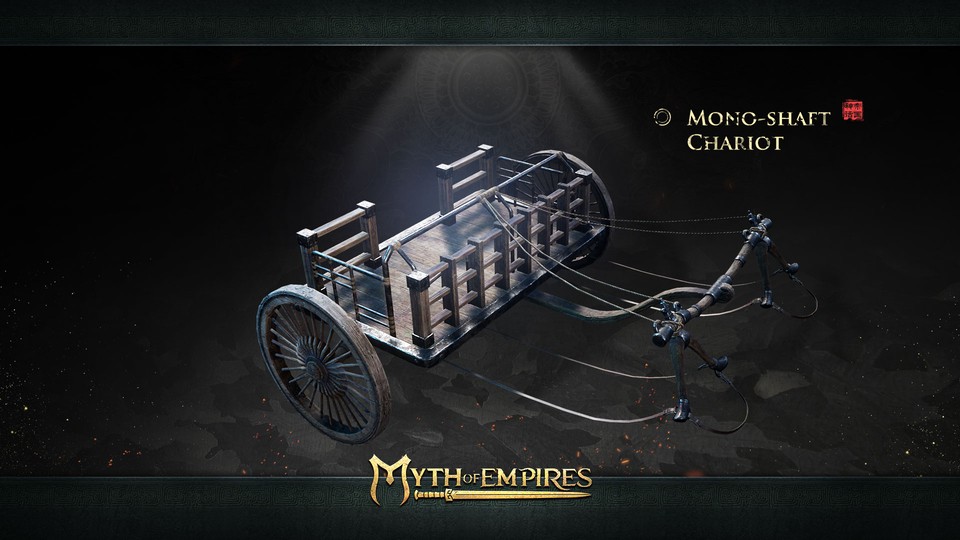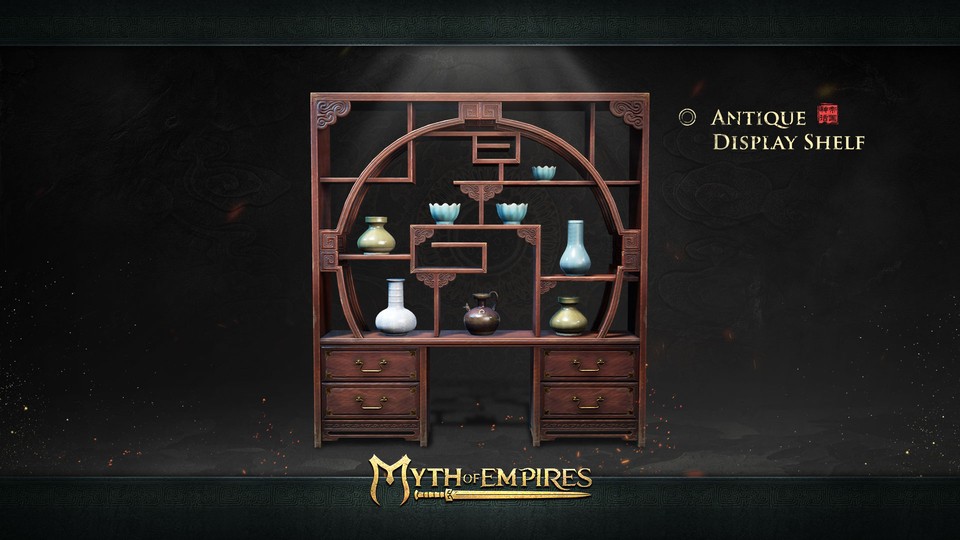 Myth of Empires is a multiplayer sandbox game. Featuring a high degree of freedom, players will fight to survive and earn their place in a world torn by war. Build fortresses, lead armies in massive battles, siege enemy cities, and establish your own empire!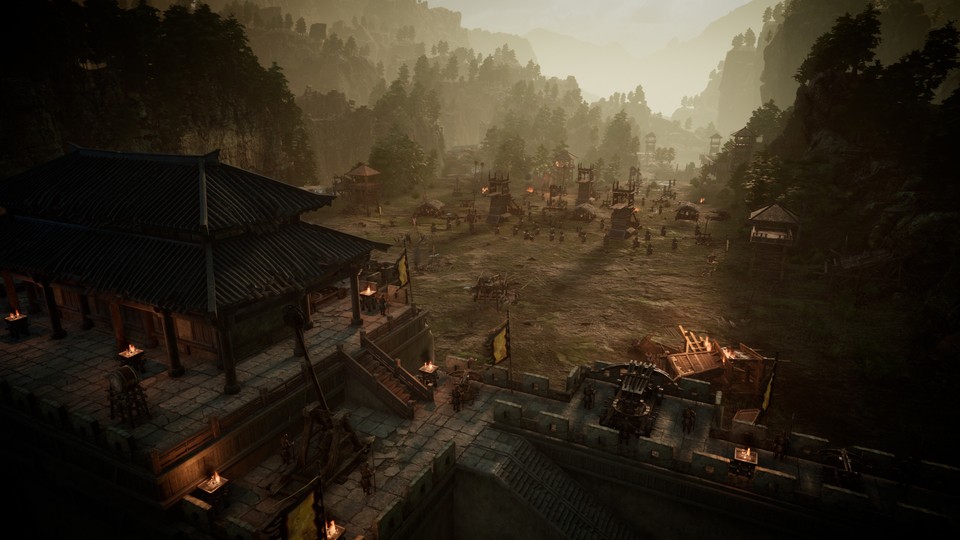 The international vanguard edition of Myth of Empires is online. Interested players can purchase, download and experience our game via the official store.