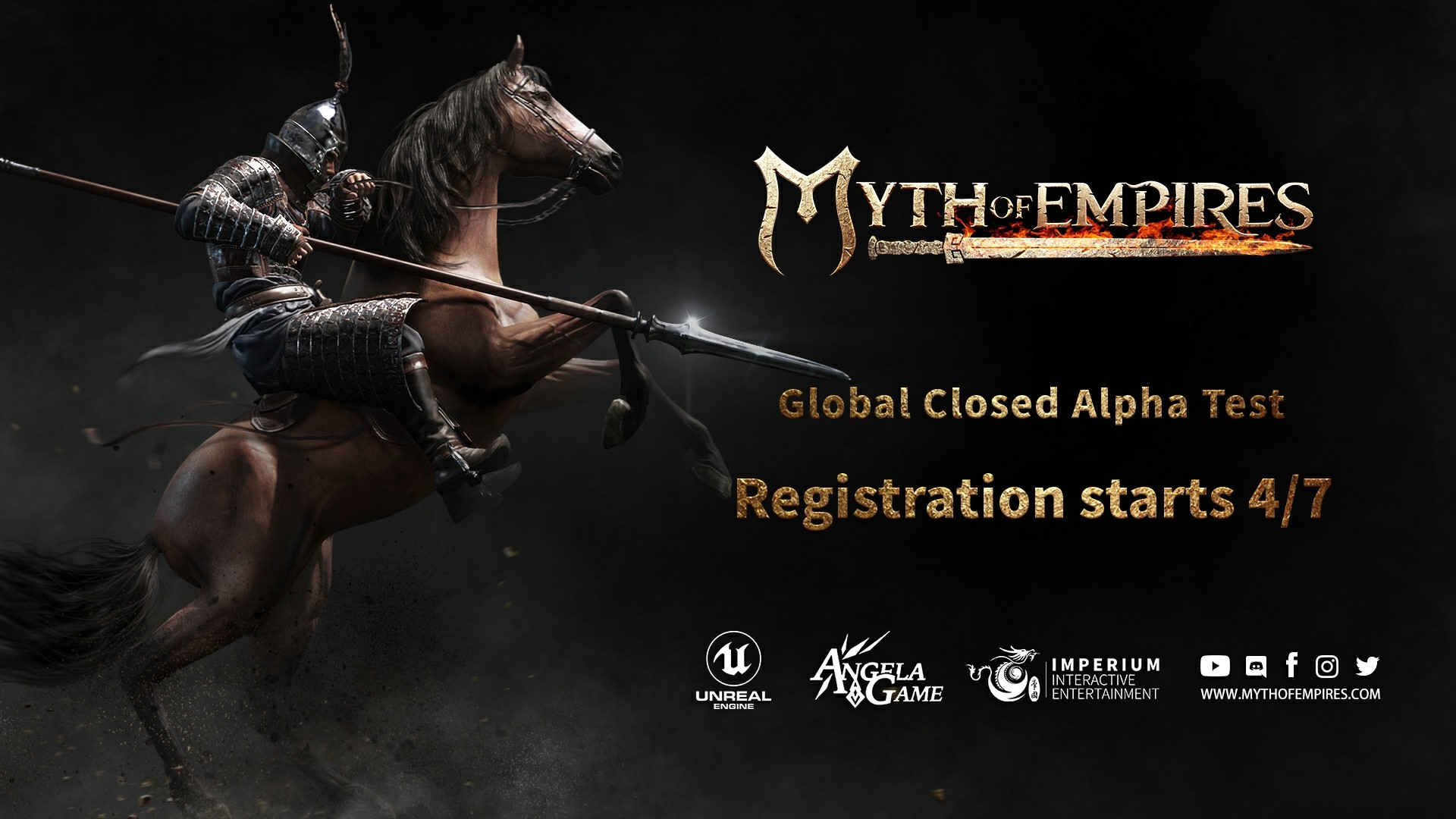 Angela Game has announced that its multiplayer war sandbox game Myth of Empires will be holding a global closed alpha test starting on April 16, 2021.
"We're thrilled to finally be sharing Myth of Empires with players," says Meng Liang, Producer at Angela Game. "This game is a real passion project for us, and that passion has extended to our growing online community. We can't wait to get players into the game, and we're looking forward to receiving their feedback."
Apply for the alpha test here: https://forms.gle/oR3kSQeigenqRCeX7
Watch the alpha test trailer here: https://youtu.be/HGcX6VayKlI
First announced with a trailer in December 2020, Myth of Empires is a multiplayer sandbox game featuring a high degree of freedom. Players will fight to survive and earn their place in a world torn by war, build fortresses, lead armies in massive battles, siege enemy cities, and establish their own empires!
Key features available in the alpha test:
Brave an unforgiving world full of bandits, wild animals, and hostile players. Stave off hunger with meat collected through hunting, and collect resources from the world to build your fort.
Engage enemies in intense, bloody combat. Control the direction of your strikes to maximize their impact and damage.
Craft dozens of different kinds of weapons and armor of different tiers to help you in battle. Make swords, spears, halberds, axes, throwing weapons, crossbows, bows, shields, and more!
Construct your very own customized structures piece by piece, and build siege weapons such as ballistas, catapults, trebuchets, and siege ladders that can wreak havoc upon enemy fortresses.
Recruit NPCs through peaceful means or by force and have them collect resources, craft items, hunt, or fight alongside you. Tame horses that you can ride into battle, or breed them to make horses with attributes more suited to your needs.
A robust guild system allows players to form factions with their friends. Work together to fend off enemy attacks, conquer your server, and reign supreme!
PVE and PVP servers will be available in Asia, North America, and Europe.
Apply for the alpha test: https://forms.gle/oR3kSQeigenqRCeX7
Watch the alpha test trailer: https://youtu.be/HGcX6VayKlI
Watch the game announcement trailer: https://youtu.be/EhsTEVQSTaU
Join the Myth of Empires Discord server: https://discord.gg/SU9rR7pKEU